Who R We 5 Star Reputation Genius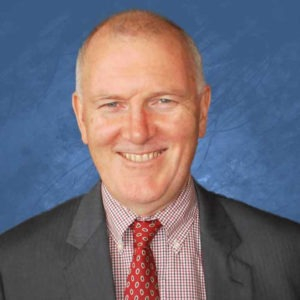 '5 Star Reputation Genius ' was founded by Tim Apps.
It's purpose is simple … to ensure that the businesses who provide the most value, who are the best at what they do, are found at the top of the search engines when potential customers need them. Built around this philosophy, everybody wins.

The sheer power of REPUTATION MARKETING to get more customers in front of 'ethical businesses' can make a dramatic difference for all those involved and not just the company selling the products and services. We have invested heavily into understanding REPUTATION MARKETING with some of the world's top REPUTATION MARKETING s and we are also part of an international REPUTATION MARKETING peer group that tracks, tests and monitors Reputation Marketing strategy and technology on an on-going basis.

Google is constantly working to ensure the right websites are at the top of their search engine. Unfortunately they cannot place a website at the top because the owner of that website does ethical business or provides the most value to the market's customers. This is where we come in … Over the years, Tim has been behind the scenes successfully helping Digital Agencies in several different countries with their client's REPUTATION MARKETING .

Now Tim wants to bring that experience and skillset closer to home with 5 Star Reputation Genius . We want 5 Star Reputation Genius clients to be able to pick up the phone and talk to the person that actually works on their REPUTATION MARKETING campaign and not have to wade through multiple layers of account management.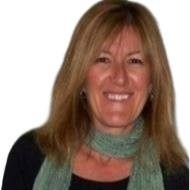 Nicole Warnock is a reputation marketing expert and consultant for small to medium businesses.
She specialises in getting results for clients who want to use the internet to attract more customers and become a market leader in their niche.

Marketing online since 2008 (and a journalist in her previous life), Nicole's biggest beef is seeing business owners getting ripped off with gimmicky sales pitches and spam emails promising things like "I'll Get you to Page 1 on Google" by underhand operators who really only care about their own income and little else.

Nicole understands the frustration and pain more than most – she lost her home and everything she owned eight years ago when she sold up and invested heavily on the advice of an internet scamster. With an option to either sink or swim, Nicole decided to splash back and find a way to help others avoid the pitfalls of online marketing. But more importantly, she was determined to find a way to help others win. She knew the bottom line was that most businesses wanted to grow.

So the first step was to discover marketing strategies that actually worked and delivered results for businesses. After years of trial and error, and some fortuitous strategic alliances, Nicole discovered a powerful solution that delivered a positive return on investment over and over again. The weird thing was that businesses were already depending on it, using it to build their customer bases and in most cases, were paying nothing for it. She found it delivered more reliable and predictable results than expensive SEO campaigns, PPC ads and lots of other "stuff" that businesses were shelling out for and getting little, if anything back in return.

That solution was word of mouth recommendations from satisfied customers who were only too happy to spread the word. Delving a little deeper into word of mouth recommendations, Nicole started looking at ways to turbo charge the power of this strategy to reach even more people. What if instead of reaching one person, one recommendation could potentially reach thousands… Nicole quickly discovered the power of digital word of mouth, also know as online reputation marketing, and realised by automating the process and using a system to build, manage and market reviews for businesses, everyone could win. With 92 per cent of all age group now reading online reviews to judge a local business, Nicole became excited at the untapped potential.

She also knew that 88 per cent of people trust online reviews as much as personal recommendations from family and friends. It made incredible sense to focus exclusively on nothing but building a 5 star reputation for clients and marketing it to attract more customers searching online for their services. After all, she reasoned, what was the point of companies spending thousands on SEO and the like to get to the top of Google Page 1 if they did not have 5 stars next to their name and their competition did? Or even worse, what if they had a bad review visible or none at all? People would obviously gravitate to the company with the best reputation.

And she knew that building and marketing a 5 star reputation organically boosts a company's ranking in Google, as well as creating credibility and trust. Not to mention a study by the University of Berkeley in California that proved that by increasing a star rating by just a half a star, revenue can be increased by 19 per cent. After forming an alliance with the founder of the world's foremost reputation marketing solutions firm, Nicole's mission began in earnest to help local businesses finally get results and drive more customers.

Armed with a powerful auto-pilot system to get 5 star reviews from customers posted online and filter any bad reviews from getting posted at all, and backed by years of online marketing experience, Recognising the impact of video on sales, and the fact that over 94 per cent of people watch online videos every week and find them helpful in making purchasing decisions, Nicole also opened a video production division. Over the past year, she has been producing 60-second online video review commercials for clients that highlight the 5 star reviews they have received.

Today, with business clients throughout Australia and more recently in New Zealand where she is currently expanding, Nicole continues to value integrity above all else and is quick to cut to the chase and tell owners exactly what they need – and don't need when it comes to marketing.

Nicole is passionate about helping others get real results and loves the logic and simplicity of reputation marketing. Are you committed to be the best? Then let us talk about how we can get incredible results for your business and your customers.